Built In NYC sat down with three implementation engineers at Cedar to learn how their work has made them better engineers.
Brian Ho wasn't quite sure what the U.S. healthcare system was like until he went to his first dentist appointment.
Ho was raised in Taiwan, where the country's healthcare system (and inexpensive medical care) routinely ranks among the best in the world. A few weeks after his appointment, Ho was stunned when he received his first medical bill in the mail.
"$300?!"
It was a staggering number for a routine checkup, but just as confusing was the medical jargon on the bill that explained the visit. He wasn't familiar with copays and deductibles, and it wasn't clear how he was billed, and for what procedures.
Ho is not alone. Medical bills are routinely filled with indecipherable jargon that's geared toward insurance companies rather than patients. This experience highlights just one reason why Ho is grateful to work at Cedar, a healthtech software company that seeks to address the challenges consumers face when paying for care via its digital health platform.
"We're making the process better, especially for foreigners like me who don't have much experience with how the U.S. healthcare system works," Ho, a solutions engineer, said. "Our goal is to make the healthcare process clearer and easier to navigate. And that makes me happy."
What's more? Ho plays an integral role in shaking up the status quo by working on the implementation team, which is responsible for getting clients up and running on Cedar's platform. It's a career step that Ho and his colleagues said have taught them vital communication and problem-solving skills, making them better engineers.
"I love how many different people I meet," Dante Cantal, a senior solutions architect at Cedar, said. "For example, when I go end-to-end with an implementation, I'm meeting people who work at health institutions and trying to solve their problems, and those problems help real patients. I build relations both externally and internally. It feels like the implementation team is in the center of a Venn diagram — connecting providers, payers, Cedar's commercial team, and the makers who build our product."
Built In NYC sat down with Ho, Cantal and one other team member to learn how working in implementations — and doing work that truly matters — has given them an edge in their software careers.
What will people learn at Cedar that they can't learn anywhere else?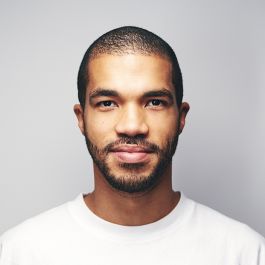 Brandon Smith, manager of client implementations: What's cool about Cedar is that it's a business to business to consumer company (B2B2C). Our mission is very patient-focused as we try to improve the financial experience for patients in the health care system. But the way that we interface with those patients is through our clients. Our partnerships are at the B2B level — working with hospitals, health systems and other providers to establish deals and build pipelines that Brian and Dante work on.
We're afforded this unique perspective of how to improve outcomes for patients. That means there's a bit of B2C learning as well, which can be really interesting, especially if you are interested in working with large enterprise companies while simultaneously working with the end user. It's a rare opportunity to learn and see from two different lenses.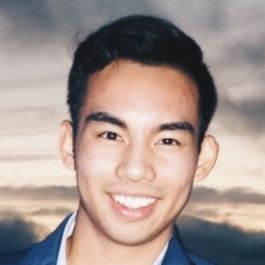 Dante Cantal, senior solutions architect: For me, Cedar presents an opportunity to have an impact on a field with which we have all interacted since before birth, yet has traditionally lagged behind technology-wise compared to other sectors. Working here has been eye opening as there are so many improvements to make. As Brandon mentioned, Cedar is a B2B2C company, and we're in a position to help providers, payers and patients navigate the healthcare journey end-to-end. We're learning and solving problems from multiple perspectives, every step of the way.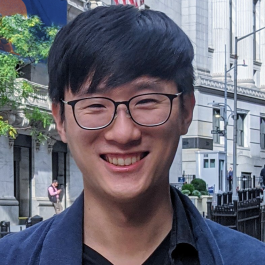 Brian Ho, solutions engineer: I think Cedar is unique in that we're making things better for both healthcare institutions and patients. Learning how we can solve issues while benefiting all parties has been both interesting and motivating to me.
What skills have you developed working with clients and stakeholders in implementations?
Cantal: I developed empathy and compassion. In implementations, you're in a position to advocate for different parties that have different views and pain points. At Cedar, that can mean the views of patients, the views of health care providers, and the views of Cedar itself. The ability to truly understand the problem from everyone's perspective is critical. Finding that balance keeps all parties happy.
Smith: There's a certain level of creativity that I've developed in my time on implementations. Cedar is an innovative tech company. We've got a very strong technical team, and there's so many different ways to solve the problems or challenges that our clients have. It's given me an opportunity to think on my feet, and be very solutions-oriented.
Ho: Communication. Prior to this role, I was (and still am) shy. But in implementations, I need to communicate directly with the client, either just to discuss things or confirm that this is the solution we're going with, why it works, what might go wrong. This has developed my soft skills and given me the confidence to talk with people I don't know. I certainly feel more prepared for any future role or job that requires communication.
What are the pros of working in implementations?
Smith: You get to work closely with the end user. Oftentimes, a big part of the role is change management. You're talking with clients who have been working with electronic health records (EHRs) for many years before Cedar came into the picture, and many of these EHRs are paper-based. Most people go to their doctor, go home and get a paper statement days later. Changing to a different interface like emails and texts requires a lot of change and creativity per client. We're changing how these hospitals do outreach to patients, and there's a lot of excitement that comes with that.
From a tech standpoint, we're also exposed to many different systems. EHRs have different capabilities. We have to solve high-level engineering problems. For example, we'll have to decide on whether we should be doing asynchronous or synchronous processing. Or should we be talking about multi-threaded processing, batch processing or streaming? The variety of different systems always keeps things interesting.
Ho: It's fun to be so close to the problem. We diagnose the problem, find a solution, try it out and then implement it. The entire process of seeing that through is really rewarding. I also feel a strong sense of camaraderie being on the implementations team. When there's a deadline, I never feel like I'm alone, even if it's primarily my integration. The entire team pitches in and helps out. We're all working toward the same goal.
Any cons?
Smith: I wouldn't say it's a con, but part of our job is working in an industry where change can be very challenging. We're introducing a new tool, which means roles and day-to-day tasks will evolve. Naturally, this can cause some anxiety, as the tools our clients use every day may change. It's actually a great challenge in terms of developing people skills and empathy, but it's a challenge nonetheless.