We're extremely excited and proud to announce Ryan Williams is a 2021 Built In Tech Innovator Award winner!
Launched in 2021 by Built In - the online community for national startup and tech companies - the Tech Innovator awards honor the visionaries making a difference in communities around the country. Entrants were nominated by colleagues for their tangible impact. Built In's judging panel was full of industry tech and talent experts who reviewed hundreds of nominations. and judges carefully selected this year's list of honorees who leverage technical knowledge, demonstrate ingenuity, embody leadership and push the boundaries of technology.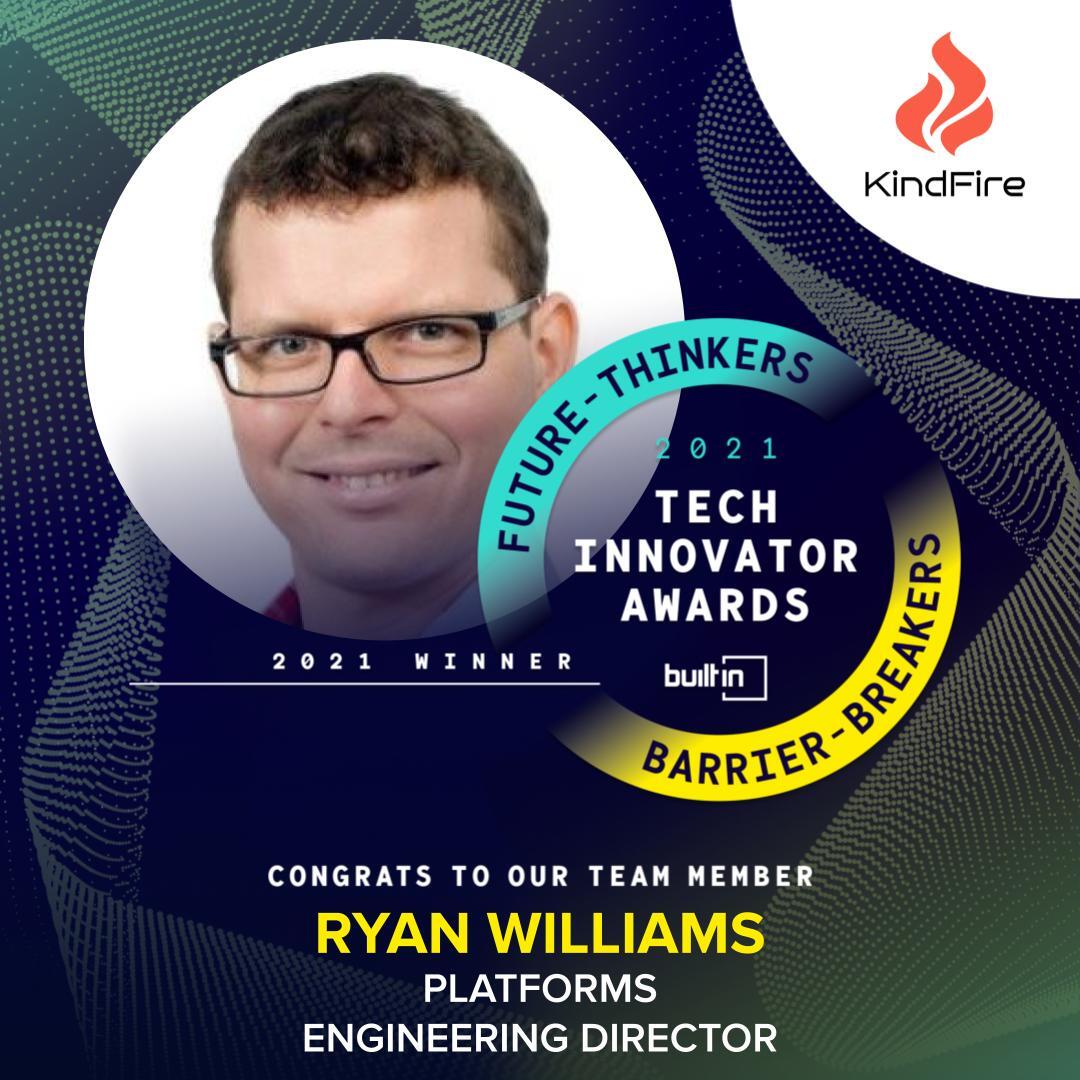 Here's what Built In had to say about Ryan:
Williams has made a dramatic impact on the testing capabilities at Cedar, a healthtech software company. He was the driving force behind Enclave, a testing solution that allows the company to evaluate product integrations with clients before going live. This was a gamechanger for the healthtech company, where data handling is subject to strict security and compliance requirements. Not only did Williams bring a complex software solution to bear with ease, but he also did it with a smile on his face and an attitude of service that embodies the company culture.
Once again, big congrats Ryan!!!
To read about Ryan and all the award winners, click here.